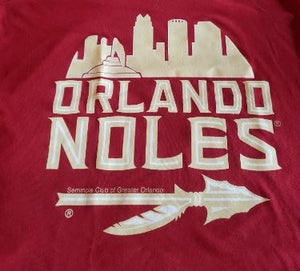 They have been called T-shirts, t-shirts, T shirts, tees, tee-shirts, or tee shirts. This clothing basic is comfortable and named after the T shape of the body and sleeves. Plus it has the Orlando Noles front and center!
Soft - Comfy - High quality - 100% cotton
All profits from SCGO merchandise go towards the Scholarship fund benefiting local Central Florida FSU students.